Packaged Christmas Parties: Less Stress, More Fun
Planning the perfect Christmas party can be time-consuming and challenging, but with our carefully curated selection of packaged Christmas parties, you can create a memorable event that your guests will never forget. From themed soirées to exclusive gatherings, London offers a diverse array of Christmas party packages that cater to a wide range of tastes and preferences. Whether you are hosting a small intimate gathering or a large corporate event, our comprehensive list of options will ensure that your festive celebration is one to remember.
Discover the Best Packaged Christmas Parties in London
Our website features an extensive collection of packaged Christmas parties in London to suit any group size, style, or budget. Whether you're seeking a sophisticated dinner-dance event, an extravagant themed party, or a festive cocktail reception, our selection covers a wide variety of options to ensure your celebration is one to remember. By using our search algorithm, you can quickly find the ideal Christmas party package tailored to your needs, simplifying the planning process and making it easier than ever to book your event.
Why Choose a Packaged Christmas Party?
A packaged Christmas party not only saves time and energy but also offers a range of benefits that will ensure a successful and enjoyable event. With all-inclusive pricing, you can enjoy a stress-free planning process, knowing that everything from venue hire to catering and entertainment is taken care of. Additionally, many packages include unique themes, decorations, and immersive experiences that will leave a lasting impression on your guests. As a result, a packaged Christmas party allows you to focus on the most important aspect of the event – having a great time with your friends and colleagues.
Creating a Memorable Event with a Packaged Christmas Party
One of the main advantages of choosing a packaged Christmas party is that it often includes innovative themes and experiences that can help set your event apart from the rest. Whether you opt for a glamorous Great Gatsby-themed soirée, a winter wonderland extravaganza, or a festive masquerade ball, the pre-arranged themes and décor will create a captivating atmosphere that will leave your guests in awe. Additionally, many packages include live entertainment, from musicians and DJs to performers and interactive experiences, ensuring that your event is engaging and enjoyable for all who attend.
Inspiration for Your Packaged Christmas Party
With so many exciting Christmas party packages and themed Christmas parties available in London, it's easy to find the perfect option for your celebration. Consider exploring innovative London pop-up ideas for a unique dining experience, or incorporating creative theme ideas to inspire your guests. You can also explore Christmas activities in London to further enhance the festive atmosphere of your event. Don't be afraid to think outside the box and consider activities such as ice-skating, Christmas markets, or festive workshops to create an unforgettable experience for your guests.
Additional Resources for Planning Your Christmas Party
While our list of packaged Christmas parties will provide a great starting point for your event planning, there are additional resources that can help you create the perfect celebration. Explore our other pages for more options, such as Christmas parties in London, shared Christmas parties, and exclusive Christmas events. You can also find more information on themed Christmas events and large Christmas party venues in London to further refine your search and create the ultimate festive celebration.
Choose Your Christmas Party Package
With a wide range of incredible London venues with packaged Christmas parties available in London, there's no shortage of options to choose from when planning your festive event. From all-inclusive packages with unique themes and experiences to more traditional celebrations, you're sure to find the perfect option to suit your needs. Remember to explore additional resources and consider incorporating exciting activities and experiences to make your Christmas party truly unforgettable. With careful planning and a little creativity, your event is sure to be a resounding success.
Packaged Christmas Parties
If you are planning your Christmas event, start your search here at Christmas Events London. Here we feature the most popular packaged Christmas parties in London, unique and inclusive Christmas party ideas and party planning tips, with venue search tools to find your perfect Christmas party or venue to host your intimate corporate or private Christmas party in London.
Thank you so much for your venue recommendations! They were absolutely spot on and we were able to secure an amazing Christmas party venue with very short notice. We will definitely be using your service again.
Dropbox

Thank you for all of your help planning our company party. The venue and team were absolutely amazing and we will definitely be using your service again!
News UK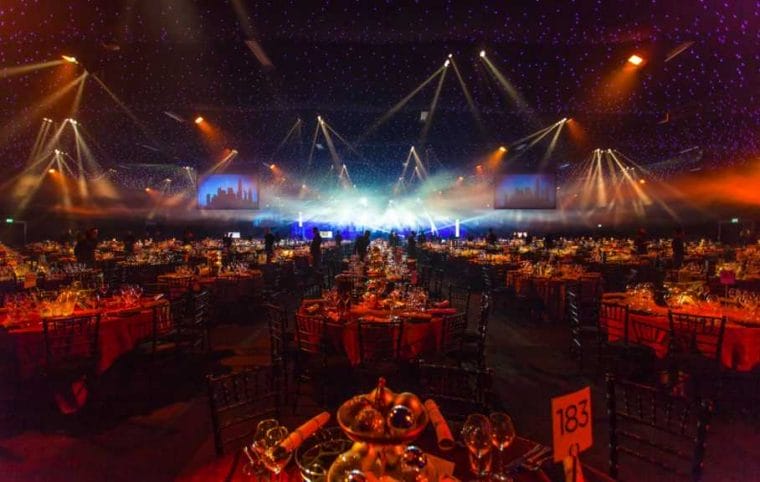 I was a bit nervous planning our Christmas party at a pop-up venue. Thank you for your reassurance, it was an outstanding success.
Meta